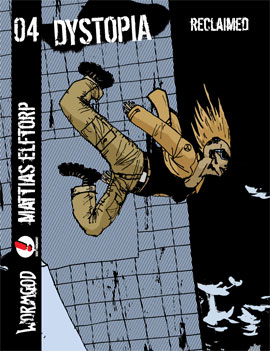 Story, art, cover and design by Mattias Elftorp
24 pgs, clr
Published by Seriefrämjandet & Wormgod.

ORDER from the site!
ISBN: 978-91-85161-86-7
DYSTOPIA 04
-Reclaimed-

Winter 2010.
Color remake of Piracy is Liberation 005: Free Section (first chapter).

While on drugs, Information has learned how to fly. Still under the influence, she arrives at a Reclaim the Streets party to dance and party with her friends. However, others are coming, and they don't intend to join the party in any friendly manner.

Swedish version:
DYSTOPI 04
-Våra Gator-
Summer 2010.