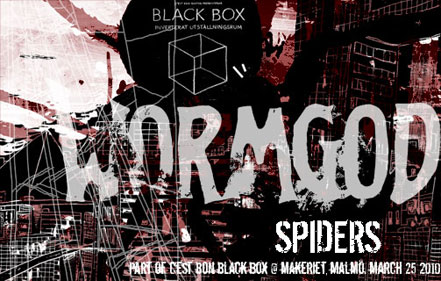 Banner design by Mattias Elftorp.
To celebrate the release of Piracy is Liberation 008: Spiders pt 2 and as part of C'est Bon Kultur's interactive exhibition Black Box, we create a live cyberpunk/cosmic horror experience called Spiders.
Thursday, March 25 2010 at Makeriet, Malmö. Part 4 of C'est Bon Black Box.